This is how it all started….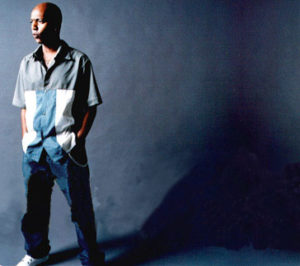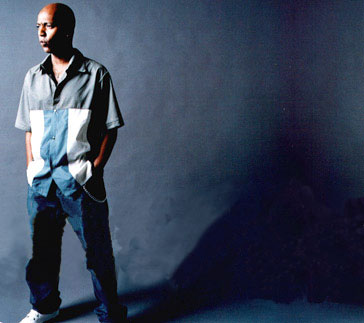 When I was 14 years old I played icehockey. I remember one game when I got my ass whipped pretty good. I said to myself bleeding " There must be a better way to get to tha ladys". So I went home and saw Tha Guitar hangin on the wall and I could hear it say to me " Why not try to be a rockstar?"
I called up my good childhood friend Johan and we started a rockband called The Invaders. These were the times when none of us could play any instruments. I remember the first time we got the group together, 20 August 1980, we sat down and draw the stages and the way that the spot where supposed to shine.
Anyway I started out as a bass-player and we made some fine tunes and played live for the first time Dec 22 in the year of 1981. After a couple of months the guitar player quitted and I took over that part in the band and became a singing guitar player. We played like this for 4 years and ohh…the first time I ever got paid was in december the 10:th 1983. We got 800 Swedish Crowns ( 90 $ ) that we splitted equally.
After the Invaders got split up I started a band called Stockholm Dolls. We had Maria on the drums and I think we had one gig and then I quitted.
Back in Sept 1985 I got a phone call and that was a drummer called Paul and he asked me if I wanted to play rhythm-guitar with them. The name of that band was Scabby Hyenas. The other guitarist was Mike P Taylor, last time I saw him he was playin with E-Type. The bass-player was Pat Scab, now singing with TeddyBears Sthlm.
In December 1986 I recieved a call from a guy who I gave my phone number to in a cab when I was on my way home from clubhopping. This was Stu who had been seeing me performing with The Invaders back in the days. He himself used to play guitar in a band called The Weed. These guys could play some hard serious rock! He asked me if I wanted to sing in a funkband that he was going to start.
In February 1987 I became a fulltime member inSAY What as the leadsinger. We had BJ on bass, Stu on guitar, Jake on keyboard, Fredrik on drums and me on vocal. We got a girl called Mio on background, (actually she replaced me as a leadsinger cause I went to the States for six months without telling the band and when I came home I was fired.
During this period they played at the Hard Rock Café in Stockholm and that is the only gig that I missed) and Daddy Dee on percussion. Our aim was to play some original funk and not covers like all the other band did in Sweden. 1990 we won a nationwide contest and recorded a single.
In the same time me and Johan from the Invaders period started a studio project that we named The Boobie Brothers. It was most a fun idea to try to write some hip-hop oriented rock, pop songs that we had. To our surprise a major label showed some intrest in the material and we did two songs on a compliation called Swedish Rock Graffiti.
We had over 17 people comin and going through a 10 year period of time and finally the band (SAY What) splitted. Stu (guitar), Jucy (keyboards), Daddy Dee (percussion) Hazy (drums), M-Tease (bass), Tessan 1 (back vocal),Tessan 2 (back vocal), JoSax (saxophone) and me on lead did the last gig in June the 6th 1997.
In 1992 I started to collaborate with a guitar player that I had been knowing for a couple of years. He is in my opinon the best guitar player from Eritrea. We started to write some songs for singers from Eritrea and record them. It came singers from U.S.A, Germany, Holland, Eritrea to Sweden for they wanted us to write and produce the music for them. It was a new experience and I learned a lot in arraning songs. I played guitar, bass and keyboard in three band simultaneously, one of them was MHRS.
These years really made me realise that it was music that I wanna do.
So in september 1993 I quitted my job and went in Backbeat Studio. The owner was a DJ that I met when we was recording for a TV-show in 1991. He asked me if I wanted to help him out in the studio. That I think is the best choice that I ever made. It took me three months to understand how the mixer, computer, tape-recorder, effects and the keyboards worked.
The first song I wrote completely by myself in that studio was a song called "I´m Loaded". It´s a tune that most of my friend label as a mid-eighty-funk-warning. Like I care. I like it and that´s good for me.
The third song I wrote was " Turn Me On" and that was the song who got me a record deal with Stockholm Records. The producer was the late Denniz PoP and Max Martin. In 1997 that song climbed the charts up to number 20 on the Swedish single list. During 1997 I spent my time in EZ-Studios working day and night with D. Papalexis and Rami Yacoub recording my first solo album.
Total Page Visits: 48 - Today Page Visits: 1